At QLPM we take pride in offering a service that goes well beyond simply managing your property. Our approach is to ensure that your investment is nurtured at every step.
We are property management professionals and as such from the outset we ensure that your property is reflecting its true potential, and we guide you towards obtaining the best possible rental.
We do not allow the property to be viewed without one of our representatives being present, which ensures security and allows us to present the property's attributes to the prospective tenant.

We advertise the property via the internet and print media. We also go beyond these traditional avenues by consulting our network of already interviewed prospective tenants and relocation agents. We distribute promotional flyers in the local area and apply signage to the property. As Property Managers, we keep a vacancy rate for our landlords consistently below 1%. That's a spectacular achievement.

QLPM Manages all calls from your tenants, maintenance calls are taken care of right down to ensuring that any work that needed to be done was approved first by the owner and has been completed with the account paid in full. We inspect the property regularly and monitor any rental arrears. When it is time to review the agreement we will update you on the current market value and increase the rent where instructed by you.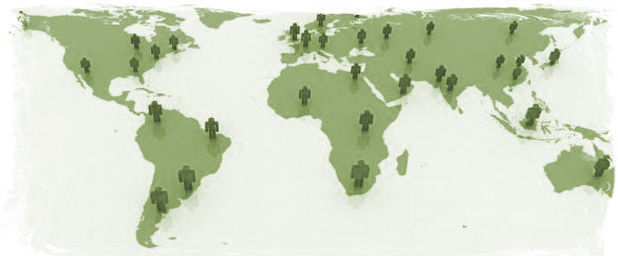 "I have been dealing with QLPM for approximately 6 months now and have found them to be true to their word. What QLPM says QLPM will do. If I have asked QLPM to provide me with documents, they always arrive promptly, same with emails and phone calls – all managed efficiently and without delay."
J White
"QLPM impressed us the first time we met! QLPM is very professional in thier manner. QLPM found us a good quality tenant who stayed with us till we decided to sell the unit. QLPM acted as our vendor's advocate during the sale process and we got a record price for the sale! Some property management companies go the extra mile and QLPM is one of them!"
J and V Armstrong.
"QLPM was very helpful and readily available when needed. On a particularly cold night our heat wasn't working right; they purchased and delivered space heaters until the situation was resolved. If my financial situation hadn't changed I would still be renting from QLPM"
– L Darcy
"Whenever we had a problem you guys fixed it very quickly. You always gave us notice on any maintenance appointments at the apartment and made sure the driveways were always plowed. You were the best landlords we had, and worked hard to find us a house of our own."
– Lisa & Jeremy Klein
"QLPM were excellent property managers. They were always available if a repair was necessary, and quick to respond to our needs as renters. What's more, they helped us find our new home when the time came!"
– A Baudry